Jumping into a new look for your floor can be daunting. That's why most people play it safe. But even if you don't want to show off your wilder side, there are ways to incorporate fun into your floors. You just need to find the look that works with your overall design style.
What are My Preferences?
Here are a few of the possibilities to consider when deciding on the style you prefer.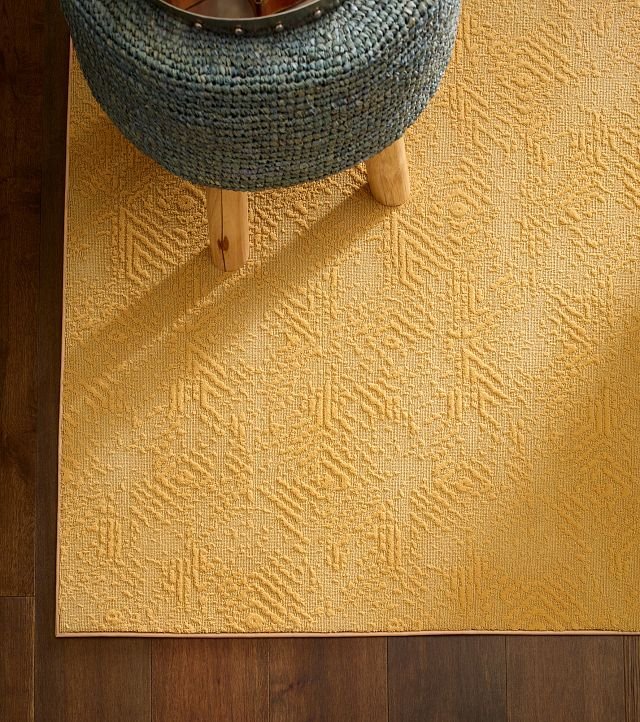 Modern
If your style is modern, you likely prefer carpets with bold geometric patterns—such as circles or squares—or the clean, sleek look of light-colored hardwoods and laminates. Both are great choices to offset the chic simplicity of contemporary furniture.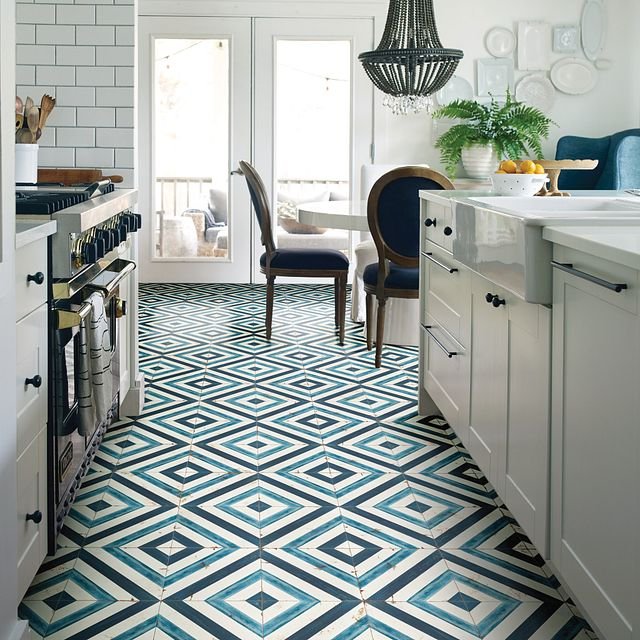 Retro
A retro gal combines the designs of the past with the flair of today. You might put Country French floral motifs together with modern chrome accessories. Or hang a minimalist painting over an antique sideboard filled with vintage linens. You enjoy mixing it up!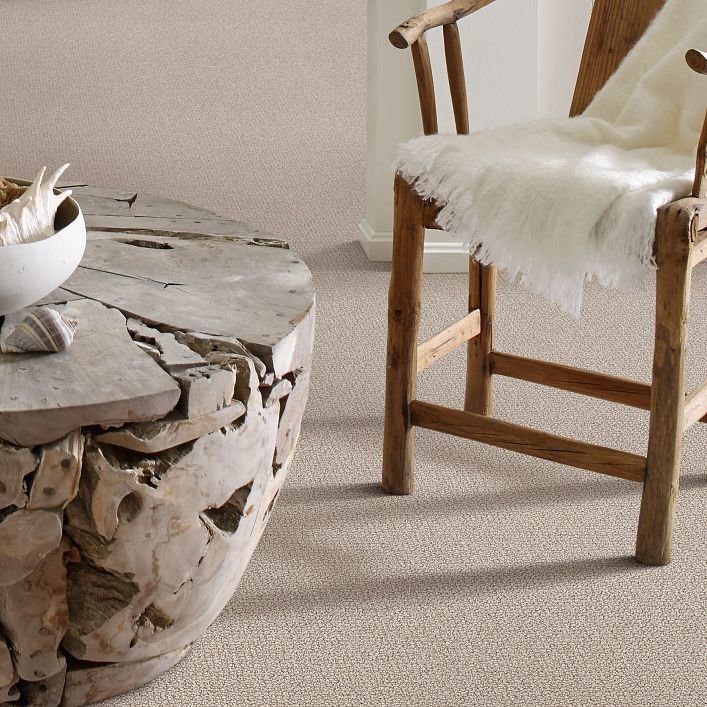 Natural
You like using elements and colors that help bring the outdoors in. Beautiful stone, natural textures, wood featured in unique ways and places, and the colors of earth and sky—all create a sense of comfort and warmth in a room. Very inviting and nice to come home to.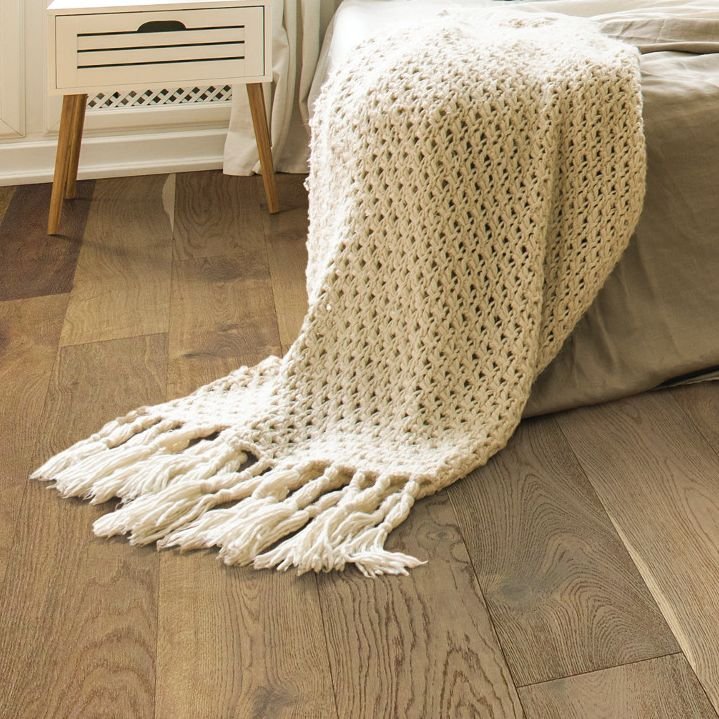 Fashion-Inspired
For those who favor the runway over the hallway, this is your look. Whether the newest thing is purple paisley or pink patchwork (not that we recommend either), you're a trendsetter who loves to take the sleekest looks hitting the stores and bring them into your decor—so it's as stylish as you are.
Tips and Trends
There are really no rules when choosing a floor. Just listen to your heart. Unless your heart only likes beige, and then you might want to listen to some experts, too.
Embrace color.
Burnt ochre, shale green, lemon curry. If it makes you feel good, use it. Color is one of the best ways to spice up a room and create personality.

Please the eyes and the feet.
Texture is the big story in flooring these days. Think about loops and layering and other ways to create a tactile experience.

Layer Up.
Layering flooring is as fashionable as layering clothing—specifically using rugs everywhere, even over carpet.

Go green—and not just with the color.
Today, more and more flooring products are environmentally friendly as well as stylish. Look for carpet and rugs that are recyclable and hard-surface flooring (hardwood, laminate, Vinyl, and tile and stone) that has recycled content.
WHAT ARE MY OPTIONS?
These are the basic flooring categories: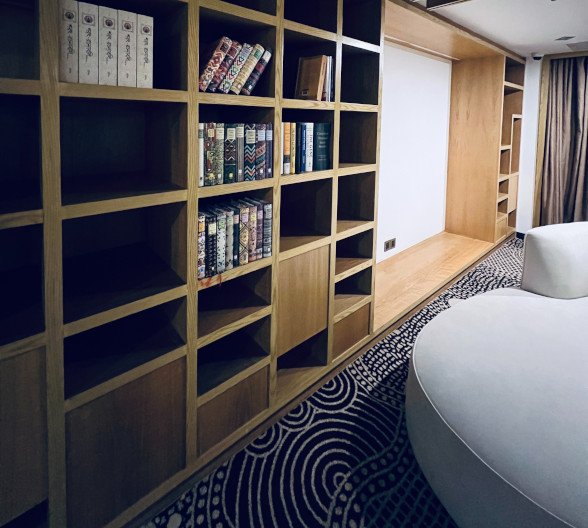 Carpet—bold and fashionable
Textures, patterns, loops, and twists. Carpet offers luxurious comfort in a wide variety of styles and colors. Think of carpet for a family room that invites bare feet or a master bedroom that's a stylish sanctuary.
Hardwood—inviting and classic
Add warmth, elegance, and classic style to your home with a new hardwood floor. Hardwood not only lasts for years, it will look even more amazing as it ages. Its versatility, beauty, and strength make it great for most spaces.
Area Rugs—dramatic and easy
Since the floor is a room's "fifth wall," do it up with drama. An area rug can be as expressive as a work of art. Rugs add style over neutral carpet, complement traditional hardwood, or add warmth to a tile, laminate, or Vinyl floor.
Tile & Stone—pretty and practical
Ceramic, porcelain, and stone tiles are appearing in all sorts of new places. Bring them out of the bathroom and into the living room. Trends include glass tiles, different-sized tiles, specialty glazes, and unique border treatments.
Laminate—strong and stylish
If you're on a tight budget, laminate offers the look of hardwood and tile—at a lower cost. Resistant to stains and scratches, laminate is great for busy households with kids and pets. And there's a huge selection to choose from.
Vinyl—classy and comfy
Flexible and comfortable underfoot, Vinyl floors certainly feel good. But have you seen how good they look? Incredibly fashionable designs and colors are the hallmark of today's Vinyl flooring.